Pest Control in Sydney - Tips for Selecting the Right Pest Control Company
Effective pest control in their homes and businesses is an issue faced by many living in Sydney.
Sydney is without doubt a fabulous place to live but, unfortunately, many potentially harmful and damaging pests also think the same way. Pest control is an inevitable part of Sydney life, so it's important to know how to prevent pest infestation in the first place and how to deal with it effectively should it occur.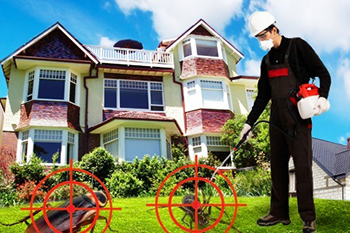 When it comes to Pest Control in Sydney, Prevention is Better Than Cure
Prevention is normally always better then having to find a cure, and in the case of pest control in Sydney, this is most certainly the case. It pays to understand a little bit about the factors that can encourage pest problems to develop and to be vigilant in recognising the signs that might indicate the existence of a potential pest problem.
Such vigilance might include regular visits into the roof to check for odd smells and external damage such as gnawing and scratching that could indicate the presence of unwanted guests.
Properly securing rubbish bins and otherwise ensuring that you are not inadvertently encouraging pests with an inviting supply of food and water is also an important in effective pest prevention.
Regular Pest Inspections Make Good Sense in Sydney
Some pests, such as termites, are possibly a bit harder to detect other than by someone experienced in such matters and armed with appropriate tools and devices. So a regular pest inspection by a pest control professional is always a good idea when it comes to safeguarding your Sydney property against pests.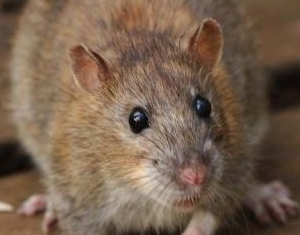 Choosing the Right Pest Control Company in Sydney
If you do happen to end up with a pest problem in your property, you'll need to engage the services of a pest control professional. The question then becomes, how to select the Sydney pest control company that is right for you and your problem.
Perhaps the most logical first step in the selection process is to make a short list of the larger pest control operators, or pest controllers that operate well-known pest control franchises.
This is recommended because the larger the organisation, the more likely that the pest control procedures being used are up to date and that the operator is well trained. Of course, this may not always be the case, but it is a great place to start your selection process.
Use Only Licenced Pest Control Operators
Pest control operators must be licensed to operate in Sydney (NSW). Just being licensed, however, does not necessarily mean that a pest control operator can be guaranteed to do a good job - so in addition to requesting license details, you should also enquire as to the level of relevant experience.
Insurance is Important
Insurance is also important, so you should check that any pest control operator that you may choose to engage has adequate professional indemnity and public liability insurance.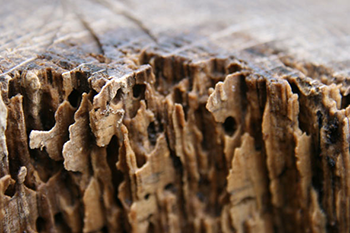 Choosing a pest control operator that is adequately insured can be of potential benefit in more ways than one. Not only will it help you in settling a claim should one ever arise, but it could also improve the chances of getting a competent pest control operator in the first place, given that an insurer may require a higher standard of skills than the licensing authority does before issuing a policy.
Get a Written Pest Inspection Report and Quote
Most reputable pest control companies will provide you with a written pest inspection report, detailing any problems and a quote for any extermination or pest treatments required. At this point it's definitely worthwhile to ascertain the exact nature of the proposed treatment and the chemicals involved.
You should always discuss the quote with the pest control operator and make sure that you fully address any concerns or issues that you may have.
A good pest control company will also provide you with a plan to prevent future infestations and probably also suggest regular inspections and treatments. Some will provide a warranty but you should always check any associated fine print to be assured of its validity.
Chemical Pest Control Considerations
Pest control methodology has moved on in recent years, but nonetheless whenever you require a pest control treatment, it's highly probable that you'll be introducing toxic chemicals into your home or business.
It therefore becomes quite important to select the safest, most effective chemicals. Having an understanding of what constitutes the right chemicals for the job means assessing the balance of relative toxicity to humans and effectiveness in dealing with pests.
Of course, the skill of the pest control operator is also key in ensuring that any necessary chemicals are applied in the right places and in the correct amounts.
Choosing the safest chemical option is certainly easier said than done as there are very few resources available to help you make a balanced assessment.
You can check the details of any proposed chemicals by visiting http://www.apvma.gov.au, the Australian Pesticides and Veterinary medicines Authority, although this resource is a little difficult to navigate and seems short on practical information for consumers.
At the end of the day, you probably need to be comfortable that the pest control operator you choose is adequately trained and skilled to select and apply any pesticides or chemicals that may be required.
Quick Guide to Selecting a Pest Control Operator in Sydney
Create a short list of larger, more established pest control operators or companies
Get a range of written quotes, making sure that each quote is comparable in terms of the services offered
Always accompany the pest control operator when they're inspecting your property and ask as many questions as you need to get comfortable with the operator and the process
Ask for and check the license, insurance and other credentials that may be held by the pest controller
Review the quotes you receive carefully, researching proposed pest control strategies and pesticides as best you can
Check on the Internet for any adverse feedback about your short listed pest control operators
Check the after sales care clauses to ensure that there is an adequate warranty to ensure that you get what you pay for
Make sure that the company you choose is willing to put in place a cost-effective, ongoing pest protection strategy