Home of Modern & Traditional Machine Made & Hand Made Rugs in Sydney
Add Incredible Style to any Room with a Quality Hand Selected Rug from Farid Persian Rugs
You could spend a lot of time and money travelling all over Sydney in search of the right rug for your home at the right price.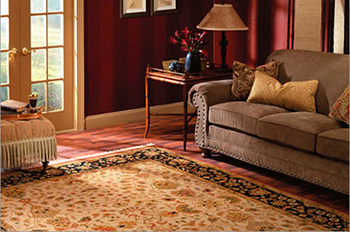 Or you could simply visit Farid Persian Rugs in centrally located Drummoyne, Sydney and select from an extensive range of only the best quality hand made rugs and machine made rugs in both traditional and modern styles.
Extensive Range of Quality Rugs to Choose From
Farid Maghami has personally selected only the highest quality rugs in styles and colours that will suit any interior design project.
Browse through traditional and modern rug styles in a no-pressure environment and take genuine advice from Farid on which rug will best suit your need.
Everybody's budget is different, so Farid carries a range of different rugs at popular price-points. For example, a hand made rug will always be more expensive that a machine made rug, but it is always possible to find the rug design you're looking for at the price you want to pay.
Traditional & Moderns Rugs at Unbeatable Prices
The right rug can add a touch of class to any interior design project, from conservative or traditional to ultra-modern, minimalist design. Traditional Persian designs can be stunning in the most modern of room designs, whilst modern rug designs can compliment antique furniture - the design possibilities are endless and Farid can assist with not only the right rug selection, but also the right price.
Farid has been in the rug business for many years, enabling him to source from the very best weaving houses across the globe. Whether it's a traditional hand made Persian rug, a machine made rug from India, or a stunning modern rug, Farid will have the right rug at a price unbeatable anywhere else in Sydney.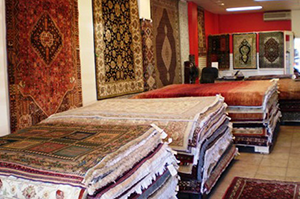 Try a Selection of Rugs Before You Buy
To put your mind at ease, Farid also offers a "try before you buy" service that allows you to take a short-list of rugs home and see how they look before committing to payment.
If the rug you've chosen doesn't look exactly how you want it to, just return it to the store and try another. No pressure, no rush!
Full After Sale Service
And of course, Farid offers a complete after sales service that includes expert rug cleaning, repairs and insurance valuations.
If you have an old rug, especially a hand made rug, that is looking a bit tired, you'll be amazed at the transformation that Farid and his team can achieve. Just bring in your rug that needs attention and leave the rest up to Farid.
Make Your Rug Choice Simple!
Why traipse all over Sydney to buy a quality hand made rug or modern rug when you can visit Farid Persian Rugs and know that you'll not only be getting the right rug, but the right rug at the right price - guaranteed.
Visit the Farid Persian Rugs website for more information.


Farid Persian Rugs
171 Victoria Rd, Drummoyne, Sydney, NSW, 2047
Ph: (02) 9719 2526