Climb Fit Australia - Learn to Climb in Sydney's largest Indoor Rock Climbing Facility
Indoor rock climbing in Sydney: exercise, fun and excitement - all in one exciting sport!
Climb Fit Australia is Sydney's largest indoor rock climbing venue and gym with friendly, helpful instructors and staff that make this a sport that's so much fun, you'll forget you're exercising!
And whether you're a beginner, intermediate or advanced climber, you'll find plenty to challenge you at Climb Fit with over 200 roped rock climbing routes. Once you reach your comfort zone, there's always another climbing grade to keep you on your toes.
Indoor rock climbing, sports climbing and a gym to help you tone up
Whatever kind of rock climbing you do or want to learn, it's all here at Climb Fit Australia.
Climb Fit's 200+ safe but challenging roped rock climbs cover a range of angles and slabs, vertical and roof climbs (for the bold), crack climbs and a special lead climbing area. The Climb Fit bouldering facility is second to none, attracting elite climbers to programs regularly reset to keep the challenges coming.
And if you'd like to get into shape to enjoy your indoor rock climbing even more, the Climb Fit gym can help you cross-train, build up cardio fitness and exercise to improve your climbing techniques.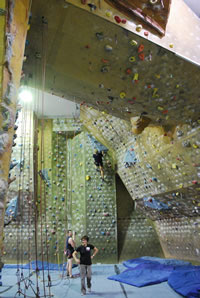 Our priority: keeping indoor rock climbing safe and fun for the whole family
Climb Fit balances the excitement and adrenalin-pumping challenges of indoor rock climbing - balanced with total focus on safety - by using top equipment and offering expert graded training. This covers beginners, intermediates and advanced. We help newbies set and achieve their goals and progress safely to the higher levels of climbing. And many of Sydney's top climbers come here constantly to hone their outdoor rock climbing skills.
The expert instructors at Climb Fit cater to all levels, including kids; family groups are especially welcome.
Beginners' classes every Monday night...be sure to book
The Climb Fit Monday night training clinic offers affordable group instruction that teaches you rock climbing and safety techniques.
You'll have fun with climbers of the same standard and be amazed how quickly you progress to intermediate level. Once you reach this stage, you can speed up your training with personal training. If you're an advanced climber ready for new challenges, book a session with a Climb Fit senior climbing instructor and take your development and skills to a whole new level.
But remember: all Climb Fit indoor climbing classes are extremely popular so it's essential to book!
Ready to take on indoor rock climbing? Call us now!
And be sure to visit our website at: http://www.climbfit.com.au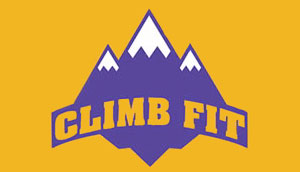 Climb Fit Australia
Unit 4, 12 Frederick St, St Leonards, Sydney
Ph: (02) 94364600