True Blue Pest Services
Pest Control Services
15 Browns Ave, Enmore, NSW, 2042

Visit Website
Call Now! (1300) 581288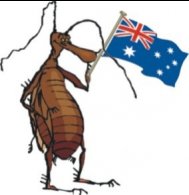 True Blue Pest Services offers a full range of pest control services for commercial and domestic properties. We provide solutions for problems with termites and all other pests, including cockroaches, ants, spiders, silverfish, fleas, bird mites, rodents, bees & wasps, stored product pests and many more. We also carry out pre purchase timber pest inspections.

We offer expert advice on all realistic pest management solutions and offer the best chemical and non-chemical solutions to resolve the problem and to satisfy the client's needs. We offer the service you want, at the times you want. We are fully insured and offer satisfaction guarantees for all of our services.

Contact us now for advice or to make a booking.
No Trading Information available.
There are currently no reviews for this business.