Oxford Bathrooms
A leading Sydney bathroom renovation company
258 Pennant Hills Road, Thornleigh, NSW, 2120

Visit Website
Call Now! (02) 9484 7500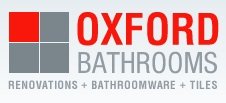 Established in 1999, Oxford Bathrooms is a leading Sydney bathroom renovation company with a reputation of delivering quality bathroom renovations across Sydney including the Hills, North Shore and the Upper North Shore areas.

With years of bathroom building experience, we can carry out the most demanding projects with swiftness and accuracy, ensuring your bathroom becomes a first class feature of your home.

All bathroom renovation projects are handled directly by the owners of the company, from the initial planning stages through to completion; guaranteeing our clients the best professional advice, quality control and excellence in service. We take full ownership of every project we undertake to ensure our clients get the best possible results, every time!

For more information about bathroom renovations, please contact us.
Monday to Friday: 9am - 5pm
Saturday: 9am - 3pm
Sunday: 10am - 2pm
Payment Methods Accepted:
Eftpos, Amex, Mastercard, Visa
Couldnt be happier
What a fantastic experience from the Showroom staff at Thornleigh to the Project Manager and the team of trades.

I had 2 bathrooms completed. All the trades were excellent from the demolition to the final of installation of my shower screens. It was all completed within contract time. I would highly recommend Oxford Bathrooms for the wonderful customer service they provided along with the excellent tradesman.
- D Grujovski
Why did we choose this horrible and rude company
We just bought a new house with 2 bathrooms. We had to renovate both bathrooms and kitchen. We employed the services of Oxford Bathrooms and it was a downward spiral into a nightmare. The showroom was ok and sales staff too but that is where the good part ends.
The were contracted to do both bathrooms and one completed before we moved in. It was horrible compared to what we were told and expected. The floor tiles were all uneven and the wall tiles the wrong size. After contacting them they showed no sign of regret and actually blamed us for not being there to confirm the correct tiles. They think that if they make a mistake they can offer a few hundred dollars to pay you off but it was unacceptable. Another 2 weeks went by, still not complete as they had to rip it all out again. Horrible
- Use Impala Kitches & Bathrooms
BEWARE OF THIS COMPANY
This bathroom renovation has been very disappointing for us. During the job, Oxford Bathrooms flooded our apartment. As a result, the job took twice as long to complete which was extremely disappointing. A few months on and our bathroom is falling apart.
The installer took it upon himself to fix the towel rails, soap dish and robe hooks without even consulting us first. It's like he found a space in the tiles and just put it there.
The toilet roll holder is on the back wall so now you have to turn 180 degrees to get toilet paper.
This has been a nightmare since they have supposedly finished and no one has returned to inspect the bathroom. We have call and called and were just put on hold for ever until we gave up. After months of calling they finally sent the warranties...................
- Jan Scott from Sydney
Unbeliveably Horible, Apathetic Company
BIG mistake using Oxford Bathrooms.
Bathroom floor tiles were supposed to be matt but they laid gloss which is too slippery in the shower. As we were all at work when they did it they accused us of agreeing to using gloss before they laid them. Impossible. The tilers could hardly speak English and we were not at home so at no stage did they say "are these the tiles you ordered?" They were nice at the start of the project but as soon as an issue arose they went on the defensive and blamed everyone else but themselves.
The project manager offered $150 discount. $150 for risking our lives on slippery tiles every night? Get out of town! He tried to tell us to use a shower mat so not to be slippery. No way!
They knew they did wrong & it would mean ripping up the floor and walls, waterproofing
- Horrible Oxford Bathroom People & Tradesmen
Absoultley Terrible Experience - NO STARS
Drama after drama after drama !
We contracted Oxford to do our bathroom and after getting the quote and was assured the bathroom would 'bling' when finished left us with a second rate job.
The demolishing of the old bathroom started and at the end there were protruding nails poking through two adjoining rooms through the wall. They said from the start that that would be taken care of. All was going ok but their schedule was way off the mark. Not once was someone there when they said they'd be.
Then the tilers installed the wrong wall tiles…totally unacceptable. Oxford was pushing for us to accept the wrong tiles, no way. There's more to say but no more characters left to tell you about the horrible experience. Read the rest on Google Map reviews
- UNHAPPY CUSTOMER
Thank you for my beautiful new bathroom!
My bathroom was in real need of a renovation. The look was really dated. I had no idea where to start. I came across Oxford Bathrooms online and they gave me a great quote and advice. I visited their bathroom showroom and found everything i needed. My bathroom has never looked better.
- Michelle K, North Sydney
terrible experience from start to finish
This bathroom renovation has been very disappointing for us. During the job, Oxford Bathrooms flooded our apartment. As a result, the job took twice as long to complete which was extremely disappointing. A few years on and our bathroom is falling apart. So many items need to be replaced. And this was not a cheap renovation! The response from the company has been appalling. They will not assist us in fixing or replacing anything and in fact have been very rude about it. Please do not use this company otherwise you will be very disappointed like us.
- LP User - 2090
Great working with a professional team!
Right from the beginning, Oxford bathrooms made the process easy. My bathroom looks fantastic. The one stop shop took the stress out of renovating and the service was exceptional. Thanks!
- John D, Cherrybrook