Brent McIntosh Electrical Contracting - Liverpool
For all your Commercial & Domestic Electrical Needs - Specialists in Green Lighting..
Servicing the Liverpool Area of Sydney, NSW

Visit Website for Locations
Call Now! 0407 416514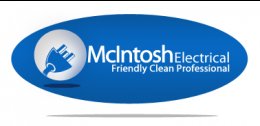 Brent McIntosh Electrical Contracting has been servicing Sydney's Liverpool area since 2000. Our services include installation of security systems, rewiring, smoke detectors as well as renovations. We also specialise in green lighting options including LED lights and low voltage bulbs.

No job is too large or too small.

Contact us for all your electrical needs.
No Trading Information available.
There are currently no reviews for this business.