All Car Express
Your local mechanic!
732 Pittwater Rd, Brookvale, NSW, 2100

Visit Website
Call Now! (02) 9905 0366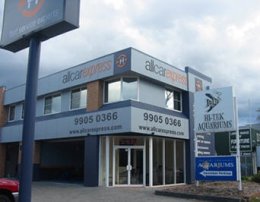 Serving Sydney's Northern Beaches, allcarexpress, offers car servicing and repairs. Our Car services include oil and filter changes, pink slip inspections, log book servicing, safety checks, car repairs and tyre services including including wheel alignments and puncture repairs.

Our service isn't guesswork. Our mechanics follow manufacturers recommendations for everything they do. You not only get great service but the right service. We provide every customer with quality parts, friendly professional staff, and expert workmanship - all at an affordable price.

Book online or call us. No bookings required for 30 minute oil and filter change, minor signature service, or small new vehicle log book service.
Mon - Fri 8am - 5pm
Sat - 9am - 12pm
There are currently no reviews for this business.